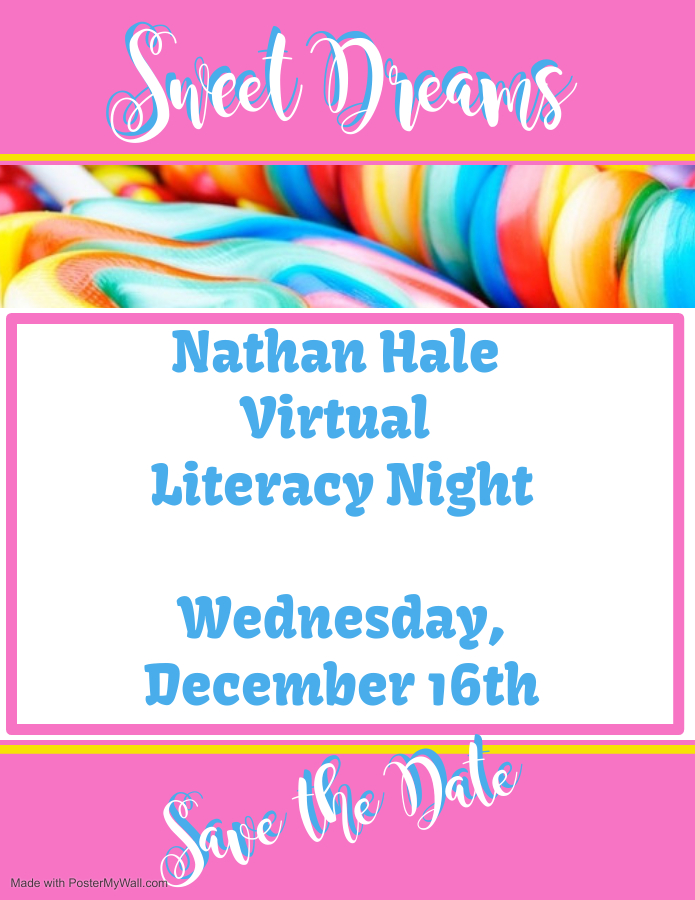 NH Literacy Night!
Julie Pearson
Monday, November 30, 2020
We are very excited to announce that we will be having our annual Nathan Hale Literacy Night virtually on December 16th from 6-7:30 pm! We have lots of fun games, activities and prizes for all our families who participate. You will pick up materials ahead of time and every student participating will receive a special kit with treats, activities and books. Participating the night of the event will be easy, as each student will join his or her teacher's classroom and participate in the games and activities through the classroom. If you would like to participate, please complete the survey below no later than December 6th so we can make sure we get everything ordered in time for the event! Once the survey closes, we will reach out to you with the details of the event and when you can pick up your materials! Don't miss out on this great event!
https://docs.google.com/forms/...