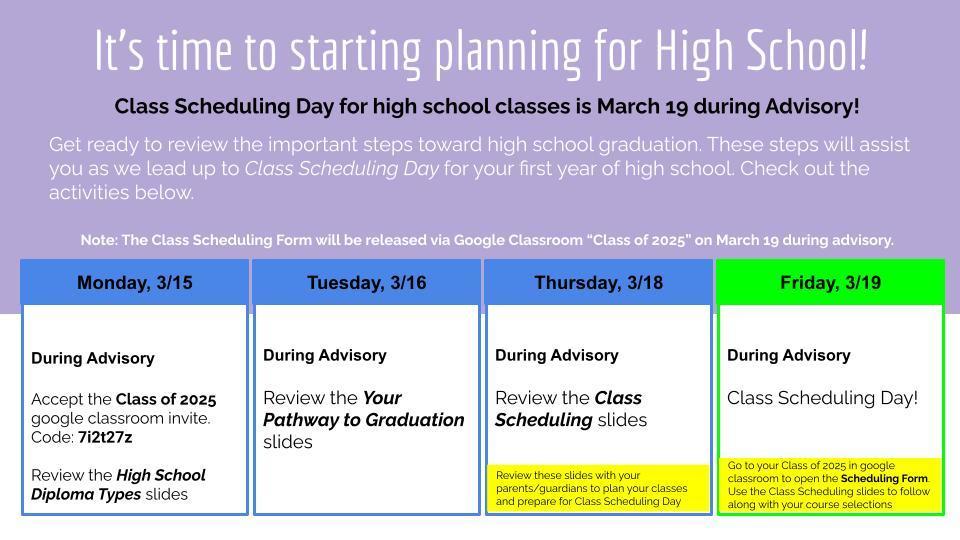 8th Grade -Class of 2025 Scheduling Day
Christine Wheeler
Sunday, March 14, 2021
This week, your 8th grade child will spend time during advisory preparing for Class Scheduling Day. They will learn about the different diploma types, the graduation pathways, and how to select their classes for freshman year of high school. On Class Scheduling Day, March 19, students will access the Scheduling Form in google classroom to make their course selections.
The information leading up to Class Scheduling Day will be shared with your child through Google Classroom Class of 2025. We ask that you spend time this week reviewing the information with them.
If you have questions about the information, please email the School Counselor, Selene Giron, at sgiron@scwschools.org.