EDIT MAIN
Bullying Information
---
Bullying as defined by IC 20-33-8-0.2 means overt, unwanted, repeated acts or gestures, including verbal or written communications or images transmitted in any manner (including digitally or electronically), physical acts committed, aggression, or any other behaviors that are committed by a student or group of students against another student with the intent to harass, ridicule, humiliate, intimidate, or harm the targeted student and create for the targeted student an objectively hostile student environment
Bullying happens when one or more students, repeatedly and intentionally hurts, threatens, or intimidates another student creating a school environment that is uncomfortable to the student being bullied. Bullying can be physical, verbal, social, or through written/electronic communication. This type of behavior is unacceptable.
Please help us in addressing this issue by using the forms available here. To the left you can find links to a form that you can print and return to the school's office, as well as an anonymous online reporting system.
Mr. Mojo Assembly
Mr. Mojo shared with our Nathan Hale students how serious bullying can be. He explained the five different roles of the bullying process. He also shared the different types of bullying behavior. This presentation helped shape our students' thoughts about what is normal and the fact that it is cool to be "different." This was a high-energy, interactive, fun presentation that taught our students to be ready to treat people with respect, and stop bullying in our school!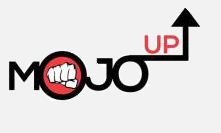 Music: http://www.bensound.com