EDIT MAIN
E-LEARNING DAYS

eLearning is the use of technology to enable people to learn anytime and anywhere. SCW eLearning days will offer a blended learning environment for students. Teachers will create standards-based lessons with resources and the assignment will be available through Google Classroom or Seesaw.
Teachers and staff will be in the buildings during scheduled eLearning days to help with questions and concerns via email. Please read through the information provided below to ensure that you have a good understanding of expectations.
---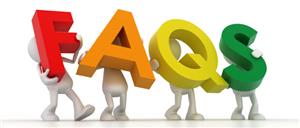 What are the dates for the 2020-2021 school year?
eLearning days will be used when school is closed due to inclement weather.
How will students and parents be notified if an eLearning day will be used in the case of emergency school cancellation?
Families will be notified of eLearning days just as they are notified of school delays and closings via Blackboard. Check to make sure your contact information is correct.
What will it look like for students?
Student work will be in Google Classroom or Seesaw. There will be an attendance question and an assignment equivalent to student "work time" when they are in class on a regular day. The assignment will not use programming or apps that students are not familiar with or have not already used in class before. For elementary students, grades K-2, teachers will provide parents with QR code to ease access and student username and password. Teachers have worked with the students in the class to make sure they are prepared for eLearning assignments.
What happens if my child needs assistance?
Teachers will be available to students through their school email for immediate email response during office hours from 8:00 AM-10:00 AM. They will be intermittently available through email from 10:00 AM until 3:00 PM. Teacher emails can be found on the district's website under the Directory tab. https://www.whiting.k12.in.us/
When will eLearning day assignments get posted?
Work for students will be posted by 8:00 AM during emergency school cancellation days. For scheduled eLearning days, assignments will be posted by 8:00 pm the previous day. Assignments will be graded and recorded. Consideration will be given to students that need additional time due to unforeseen circumstances.
Why have eLearning days?
Having the technical and organizational skills necessary to do independent, online learning is important for our students. Having time for professional development is important for SCW educators and staff.
What if we don't have Internet access at our home?
A computer lab will be open for families to bring their child(ren) in the next afternoon following the eLearning day. Parents must register their child(ren) for a spot in the computer lab through the school's office the day before.
And while assignments may require Internet, there are several options for families without Internet access:
For some assignments, the required files can be downloaded while at school in advance.
For some assignments, the student may be able to do the actual thinking/writing process while at home and then quickly upload it when they return to school.
Parents may consider other options, like taking their child to a family member or friends who have access or to one of the many places with free public access.
Note: students will not be penalized if they cannot get Internet service, but they will be responsible for completing the work requiring the Internet while at school.
What do I do if I have technology-related questions during an eLearning day?
If you are having technology-related issues, please feel free to contact our Technology Help Desk at 219-659-8324 or techdept@scwschools.org.
How will attendance be taken?
Students must answer an attendance question for each class they have a different teacher. If a student does not answer the attendance question for that class he will be marked absent. If a student is ill and cannot participate, parents should follow regular call-off procedures and contact the school office before 10 am. Students are still responsible for completing the assignment.
Can a student work, go on a college visit, or shadow an employer during this day?
Each student can organize his/her day in a manner that suits them. They will be required to complete all work before the class's next meeting but there is no specific time requirements otherwise.
What about students who attend the Hammond Area Career Center?
Students must attend HACC if they are in session that day as well as be responsible for work assigned by their Whiting teachers.
Will students in Hammond life skills programs attend school?
Yes. If Hammond is in session, those students will attend Hammond as usual.
Will students in pre-k attend school?
Pre-k will be canceled on weather closure eLearning days. On scheduled eLearning days, pre-k will come to school.
How will eLearning day impact after school activities?
On an eLearning day due to weather, after school activities will be treated the same as if the school was closed. All elementary activities will be canceled. Middle and high school activities will be determined depending on the weather and road conditions. On scheduled eLearning days, after school activities will be the same as if the school was in session.