EDIT MAIN
Human Resources
Welcome to the Human Resources/Payroll Department
Our main goal is to recruit, employ and retain high quality employees in all of our positions throughout the district. The Human Resources/Payroll Department is available to assist employees and potential employees in any way we can.
The department is responsible for the recruitment of professional and classified employees, benefits management, salary administration, teacher and administrator certification, training and development and employee and labor relations.
Contact Information
Felicia Cronin
HR/Payroll Specialist
1500 Center Street, Whiting, IN 46394
Phone: 219-659-0656, ext 122 Fax:219-473-4008
Email: fcronin@ns.whiting.k12.in.us
Lorri Covaciu
Title IX Contact
Email: lcovaciu@ns.whiting.k12.in.us
School City of Whiting is an equal opportunity employer, dedicated to a policy of non-discrimination in employment on any basis including race, color, age, sex, religion, national origin, the presence of mental, physical, or sensory disability, sexual orientation, or any other basis prohibited by federal, state, or provincial law.
Background Screening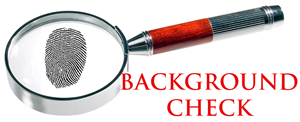 Effective July 1, 2009, the State of Indiana requires all school corporations to obtain an expanded criminal history check on all new employees. The definition of "expanded criminal history check" is found at IC 20-26-2-1.5.
The School City of Whiting has contracted with Safe Hiring Solutions to conduct the expanded criminal history checks. The cost of the expanded criminal history check will be the responsibility of the applicant and will be paid via credit card. The candidate will need to click on the link below to complete the application process.
https://secure.safehiringsolutions.com/app.cfm?id=3E2902B5-3804-4BF0-AC95-F687C0BA0D53
This check must be done prior to the individual's employment and no later than three(3) months after the individual's employment begins.
**We will accept background checks from other reciprocal schools who use Safe Hiring Solutions as long as the report meets our time frame guidelines. Please contact HR for details. **
Insurance & Benefits
The School City of Whiting provides high-quality, competitive employee benefits that enable the school system to attract and retain the highest quality employees.
School City of Whiting offers:
Health/Dental/Vision PPO plan
High Deductible Health Plan (HDHP)
Health Savings Account (HSA)
Life Insurance
Long Term Disability
Employee Assistance Program (EAP)
Aflac
403B
Vacation/Sick/Personal days
Indiana State Retirement Plans
**Since benefits and rates may vary from year to year, please see the specific plan document for details.**
Job Opportunities
Thank you for your interest in working at the School City of Whiting. Our online application system, Applitrack, will allow you to complete an application for employment.
School City of Whiting no longer accepts paper applications. All applicants are required to use the online application system. The application does not have to be completed at one time. It may be saved for later completion and submission. When you do submit your application thru Applitrack, you will receive an automatic email acknowledging receipt of your application.
If you are interested in joining our team, please click HERE to view our current openings and to apply for a job. Once you are on the homepage, under vacancies, click "By District" then "School City of Whiting." You will then see all available jobs at our district.
Payroll/Tax Forms
All School City of Whiting employees are required to participate in direct deposit. New employees will receive a live/paper check for their first payroll that they must deposit. After that, direct deposit will take effect.
School City of Whiting employees are paid on a bi-weekly basis, every other Friday. When a payday falls on a bank holiday, the pay checks will be issued the day before.
Substitute Teaching
If you are interested in substitute teaching at Whiting Schools, you must be at least 21 years of age and have completed at least 30 college credit hours. Please go to the job opportunities page to apply for a job.
If you currently do not hold a valid teacher's license or a substitute teacher's certificate you must apply for one. You can apply online at https://license.doe.in.gov/login
The School City of Whiting has 3 levels of pay for substitute teachers:
| | |
| --- | --- |
| Minimum of 30 credit hours | $80.00 a day |
| Bachelor's degree | $95.00 a day |
| Licensed teacher | $120.00 a day |
**After interviewing, please call the HR Department to schedule an appointment to complete the application process. No walk-ins will be seen.**
Web Links