EDIT MAIN
School Nurse

Amy Segura
BS Early Childhood Education - Purdue Lafayette
BSN Nursing - Indiana University Northwest
Certified CPR Instructor - ProTraining Solutions
Katie Sabol
ASN, LPN Nursing - Ivy Tech College
Certified CPR Instructor - American Red Cross
(219)473-4019 or (219)473-4029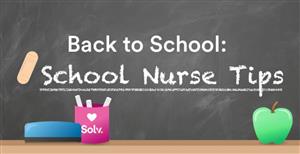 Dear Parent/Guardian:
As your school staff works with you this year, we need your assistance and cooperation in preparing for the possibility that your child might become ill or injured, or need to take medication during school hours. We hope this letter will explain our services.
Medical History/Emergency Information
Medical history and emergency contact information should be updated annually and as changes occur by sending the information to the school or calling the school nurse. When you receive a student health/emergency information form, please update it and return it to the school within the first week of school. It is very important that we know what health needs our students have as soon as school starts. Current, accurate information will enable us to take optimal care of your child.
Prescription/Non-prescription Medication
Medication time schedules should be set so that, when possible medicine is taken at home. However, if medication must be taken at school, the following procedures apply:
The parent/legal guardian must complete the Medication Authorization Form. The completed form must accompany the medication, no medication can/will be given without the permission form.
The medicine must be in the original container and taken to the nurse's office/school office for central storage. The pharmacy can provide a duplicate labeled container for school doses. The parent/guardian should take the medication to the school. Under no circumstances should medication be shown or shared with other students.
At the designated time, the student will go to the clinic/office to the medication. Assistance/supervision will be given in accordance with the instructions on the authorization form.
Unused medication should be retrieved from the school office/clinic within one week after medication is discontinued; otherwise, the school will dispose of the medication.
Student Illness/Injury
Sick students who are contagious with active symptoms such as vomiting, diarrhea, congestion, cough, rashes, and/or fever must not be sent to school. Students with a fever of 100.2 or above must be excluded from school and should not return until they are fever free or active symptom free for 24 hours without Tylenol or other fever reducing medications. The school nurse makes every effort to keep students healthy and in school and parents at work. However, if illness or injury is potentially harmful to the student or others, the parent must be able to be contacted and arrange for the student to be taken home.
By working together, we can strive to ensure the health and well being of every student so that he/she can participate in his educational program and learn to his optimal level. Please do not hesitate to contact me so that together we can make this a Happy and Healthy school year!
Immunization Information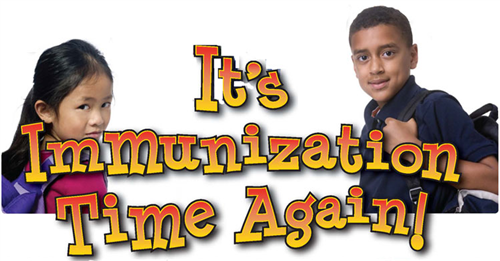 If you do not have a primary health care provider, immunizations(s) can be received at the following locations:
Lake County Health Department - 219-755-3655
2900 West 93rd Street, Crown Point, IN
East Chicago Health Department - 219-392-1600
100 West Chicago Avenue, East Chicago, IN
Health Line (New Clinic) - 219-398-9685
1313 West Chicago Avenue, East Chicago, IN
North Shore Health Centers - 219-763-8112
6920 Indianapolis Blvd., Hammond, IN
Walgreens Pharmacy - 219659-3541
1939 Indianapolis Blvd., Whiting, IN
Persons age 11 years and older
moBILE dENTISTS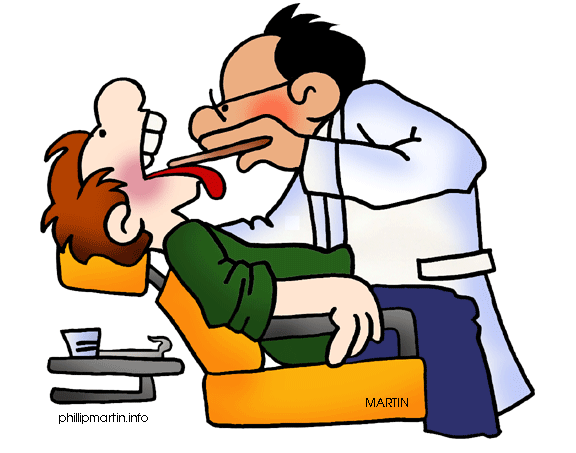 This is the 18th year they will be visiting our school. The date is THURSDAY, OCTOBER 17. The form is due FRIDAY, OCTOBER 11.
They are a great team and excellent in working with children of all ages from Pre-K through 12th grade. Over the years, they have examined and treated at least two thousand of our students.
Mobile dentists provide a dental exam, cleaning, fluoride treatment, and if needed x-rays. Sealants, which prevent cavities, toothaches, and loss of teeth can also be applied. If this is your child's first visit for this school year, then it must be at least 6 months since your child's last check up.
If you need financial assistance, please fill out a MOBILE DENTIST form in order to have your child participate in this visit. Return it to the as soon as possible.
Head Lice Policy
HEAD LICE POLICY - Our school maintains a NO-NIT policy
If a student has been sent home because the school nurse has detected the presence of head lice and/or nits, the student must report to the school nurse on the next school day, and every day thereafter, until it is determined that the problem no longer exists.
If a parent/guardian calls to report that his/her child has head lice, the child must be examined by the school nurse on the next school day. A student who fails to report to the school nurse to verify this condition will be considered truant.
If this condition persists for 3 consecutive school days beyond the day it was detected, each subsequent absence will be counted toward the 5 day limit. Please check your child at least twice a month. The nurse will not remove any lice/nits. This is the responsibility of the parent/guardian.