EDIT MAIN
Bully Prevention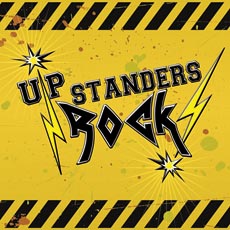 Our assembly helped students understand their roles as Upstanders (not bystanders) and keep Nathan Hale safe and bully-free. This was NOT another anti-bullying "lecture" assembly. It was packed with interactive demonstrations and motivating hands on challenges to get students involved in doing the right thing when interacting with friends and peers.
Here are just a few of the exciting things that your students will see and participate in:
Students dressed up as "adults" in a demonstration about reporting bullying to an adult you trust.
Volunteers created larger than life "human video game" on stage to illustrate that life is not like a video game - there are no do-overs.
The entire audience worked together to accomplish a goal that shows that the entire school must work together as upstanders.
We also had fun while learning about:
Identifying Types of Bullying
Reporting Bullying To An Adult
Respecting Other People
Encouraging Peers and Avoiding Put-Downs