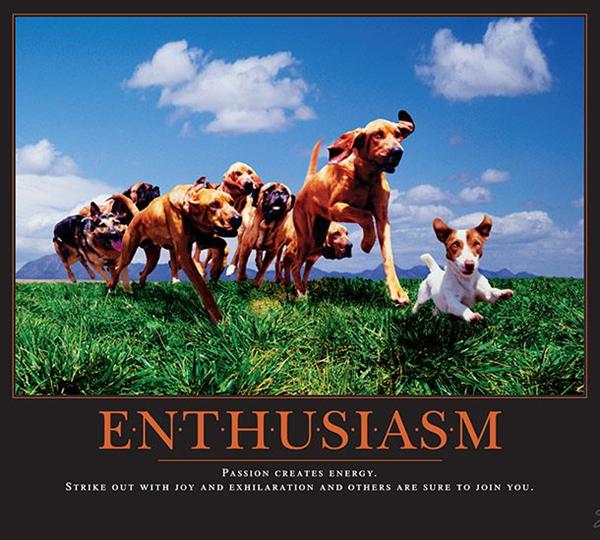 What is Enthusiasm?
Definition - Expressing joy in each task that is given. Showing energy and excitement.
What does it look like?
Students actively participating in class.

Friends encourage and helping others.

A person who is always trying their best while staying positive.
What does it sound like?
A friend saying, "We got this, don't give up!"

A smiling teacher shouting, "Woohoo! Let's learn about Geometry today!"