EDIT MAIN
Performing Arts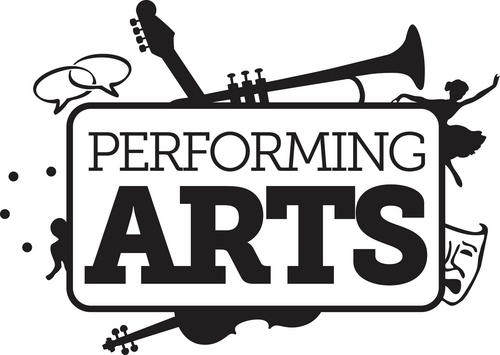 Whiting High School is proud of its Performing Arts! During the school year, you can hear our bands play, be entertained by multiple plays and One Acts, as well as listen to our WHS Choir!
Theater
The WHS Drama Club consists of students that act, design sets, costumes, scenery, painters, lighting and sound. The club is active throughout the year.
In November, seniors direct high school and middle school students in one-act plays. In January, Nathan Hale Elementary's Third Grade Theatre presents a show for the school and also the general public. This year's show was Coco. Past productions have included Peter Pan, Pinocchio, Snoopy, and Annie, Jr. In March, the high school presents their spring production. Past productions have included Adam's Family, Aladdin, Junie B. Jones, and The 25th Annual Putnam County Spelling Bee. In May, the Whiting Middle School Players have a performance. Past productions include I Hate Shakespeare, Miss Nelson is Missing and Miss Electricity. In the summer, the Whiting Middle School Players participate in an improv class.
As you can see, we are very busy throughout the year.
Advisors:
Mr. Scott Allen
Mr. Patrick Pecher
Band/Choral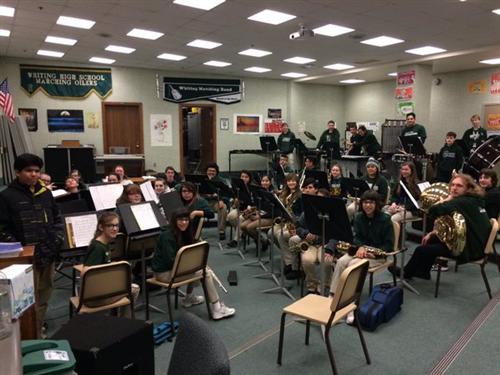 In the fall, the band performs in the Fall Concert, all home football games and marches in the Homecoming and Halloween. In the winter months the band is seen at every home boys and girls basketball game. They perform at BP for Veteran's Day as well as performances in the Veteran's Day Parade, Winter Concert and Christmas Parade. During the month of January and February, the band prepares for and participates in the ISSMA Solo and Ensemble Competition. In the spring the band prepares for a Jazz Concert and marches in the Easter and Memorial Day parades. The end of the year finds the band performing in a final concert which is programmed by the senior members of band, they compete at the Music in the Parks Festival, as well as at graduation. In the summer the band marches in the Fourth of July parade.
The choir is open to all grade levels and is not an auditioned group. They perform in the Fall, Winter, Jazz and Final Concerts. They also participate in the ISSMA Solo and Ensemble Competition in January and February.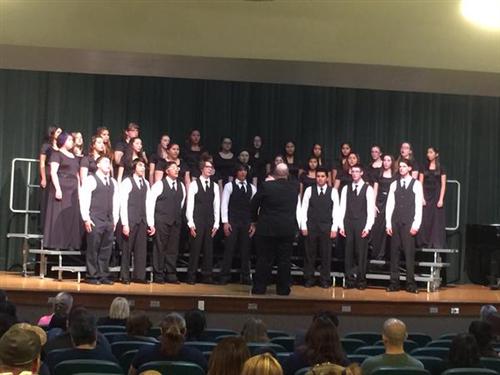 Patrick PecherBand / Choir Director