Just a reminder that tomorrow is material pick up for all of our eLearners. Materials and supplies need to be picked up for any child who will not be attending in person. These materials are needed for quarter 3 of instruction. Come to door 4, ring the buzzer, and someone will bring out your child's materials. Pick up is from 8:00 am until 3:00 pm. Thank you!

Happy new year to our Nathan Hale families! We are looking forward to starting the second semester of the school year in just a couple of days! On Monday, January 4th and Tuesday, January 5th all students will have eLearning days. Students will be expected to login via their See Saw Classroom and/or Google Meets at 8:00 am on both days. On Wednesday, January 6th all in-person learners should report at the regular start time with face masks and enter through the assigned grade level doors. All eLearners should plan to follow their regular schedule from home. Our regular school day begins promptly at 8:00 a.m. and ends at 2:30 p.m. Wednesdays continue to be early release days for all students. This Wednesday, January 6th, is an early release day and students will dismiss at 2:00 p.m. Please remember that regardless of whether or not your child is an in person learner or an eLearner, if he or she is going to be absent for any reason, be sure to contact the Nathan Hale office. Thank you and we are looking forward to a happy, safe, and healthy new year!

Virtual Literacy Night is finally here! Below is the link with the schedule and read alouds! The evening will start promptly at 6:00 p.m. and your child will login to their regular classroom meet with their homeroom teacher. Please post pictures from the evening below! We would love to see and hear how much fun you had! Also, thank you to all of our guest readers who took the time to read and record some fun, sweet stories! Mrs. Scroggins, Superintendent SCW Mrs. Covaciu, Asst. Superintendent SCW Mr. Jeff Allard, WPD Mr. Milan Milutinovic, WFD Joel & Amy Bender, owners of Mind Benders Ms. Laurie Rootes, Whiting Public Library Mrs. Laura Lopez, Whiting Public Library
https://sites.google.com/scwschools.org/nathan-hale-litnight-2020/home?fbclid=IwAR15gmLOoIMwYXcbLW-WUSAjhDXH5AqdubRhzQDYZ6t2DjnJiG2cMK_tmTI

This week's announcements, news, and shout outs!
https://www.youtube.com/watch?v=loik9C662iM&feature=youtu.be
Here are our awesome students receiving shout outs this past week: Michael Delmuro Jasmine Bibian Elyanna Perez Yasenia Croy Angel Chavez Kimberly Delgado Espinoza Chrishawn Massie Isabella Almanza Viviane Sandoval Salina Demkowicz Shyann Weliczko Amira Anaya Diana Vazquez Allie Stone Kathryn Holland Ivy Ramirez Arianny Gallegos Abigail Jimenez Vanessa Henriquez

We are very excited to announce that we will be having our annual Nathan Hale Literacy Night virtually on December 16th from 6-7:30 pm! We have lots of fun games, activities and prizes for all our families who participate. You will pick up materials ahead of time and every student participating will receive a special kit with treats, activities and books. Participating the night of the event will be easy, as each student will join his or her teacher's classroom and participate in the games and activities through the classroom. If you would like to participate, please complete the survey below no later than December 6th so we can make sure we get everything ordered in time for the event! Once the survey closes, we will reach out to you with the details of the event and when you can pick up your materials! Don't miss out on this great event!
https://docs.google.com/forms/d/e/1FAIpQLSd1KPm16zeT3-Yzvy_6_t_AtEq067k7x5sjGJNruIlRuKwJjA/viewform?usp=sf_link

Here are our weekly shout outs and some reminders for the week! We wish everyone a safe and healthy Thanksgiving!
https://youtu.be/pU9fehyOYUI
I also wanted to list our weekly shout out students, in addition to announcing them in our weekly recording: Sarah Escalante London Almanza Oliver Augustyn Kathryn Holland Hailey Drewniak Justen Perez Isaac Parada Medina Abigail Hernandez Cody Fink Angelica Quiroz-Iniguez Santiago Zarate Dianna Hernandez Julian Blanks Amelia Adair Jayvion Roldan Diego Blanks Mikey Zamora Hesus Hill Carter Zwier Great job to our shout out students this week and listen to the announcements for how they earned their recognition

Today is November 11th and it is Veteran's Day. A veteran is a former member of the armed services or military. Branches of the military include the Army, Navy, Air Force, Marine Corps and Coast Guard, and veterans may have served during times of war or peace. Perhaps a member of your family is currently serving in the military. Or maybe a grandfather, aunt or distant cousin is retired from the armed forces. Or maybe you have a teacher who has served in the National Guard, like Ms. Burriss. We know that it is a sacrifice, as they leave their families to serve our country to protect our freedoms. So To all veterans of all branches: Thank you for your sacrifice, your bravery, and the example you set for us all. In short, thank you for your service! To all those who have served, and those who continue to serve… Happy Veterans Day! Please watch the short video below created by Ms. Burriss to honor some of our student's family members who have served or are serving in the military.
https://www.youtube.com/watch?v=-srXMUhEJBk

In partnership with the School City of Whiting PTO, we will be sponsoring a Family Fun Game Night on Monday, November 23rd! Groups of families will be paired with a SCW staff member to compete in fun, family-friendly challenges from home. We are looking for entire families to participate and we have some fun prizes for our winners! If you would like to participate, please complete the survey below no later than November 13th. Once the survey closes, we will reach out to you with the details of the event.
https://docs.google.com/forms/d/e/1FAIpQLSdQlMDrqPOUrWCKTP7-hlq-aIEmY70TIH4JPpcRtNYeDuY_oQ/viewform?usp=sf_link


Good morning! You might have received a call in error from the WMS stating that your child was not in attendance. Please disregard! Also, please note that today is an early release day!



Today is an EARLY RELEASE day! Students get out at 2:00 pm. Also, please remember that tomorrow is an eLearning Day for everyone. It is parent/teacher conference day. Students will still need to login to their classroom at 8:00 for attendance and to meet with their teacher. Make sure you have signed up for a conference time with your child's teacher!

REMINDER For full-time eLearning students ONLY! For students who are doing eLearning full time and not coming in at all in person, you will need to pick up second quarter materials. We will have a pick up TODAY, October 20th from 3:15-5:15 pm in the staff parking lot. This will be similar to our first round of material pick up, where parents stay in the car and pull up to the table by Door 10. I will pass you the materials through the window. Students need these materials for the second quarter, so it's important that they get picked up. Again, this is ONLY for those students who are doing eLearning full time and not coming to school.

Just a reminder that today is an Early Release Day! Every Wednesday is an early release day and Nathan Hale students get out at 2:00. WMS and WHS students dismiss at 2:20. Students are still released from their regular doors. As a reminder, anyone coming to pick up students on our school campus must wear a mask and social distance. Thank you!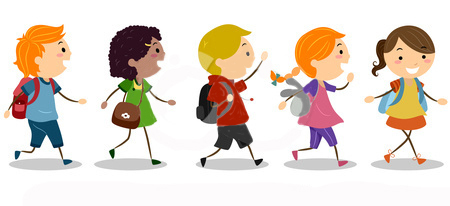 Information regarding our Hybrid Plan is now posted on our school website. Families will be receiving a letter early next week with their child's group assignment. We look forward to welcoming back students on October 5th!